AUTHOR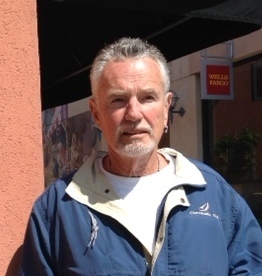 T.L. ORCUTT is an American author. After receiving a Doctor of Philosophy degree in Human Behavior from United States International University, San Diego, he commissioned as a Lieutenant in the Medical Service Corps of the US Navy, completing his Clinical Psychology Internship at US Naval Hospital in Bethesda, Maryland. Following, he accepted a two-year staff appointment at US Naval Hospital, Portsmouth Virginia.
After military service, Orcutt taught at Kutztown University in Pennsylvania and after a year returned to San Diego where he taught on the graduate faculty of the University of Humanistic Studies and shared the position of Dean of Academic Affairs at the Professional School of Psychological Studies. Orcutt was licensed in Pennsylvania, California, and Arizona as a professional psychologist. He was a consultant to numerous hospitals and organizations including the Psychiatry Department of the U.S. Naval Hospital in San Diego where for 22 years he trained nearly eighty psychiatrists in cognitive and group psychotherapy, receiving the Outstanding Teacher of the Year Award in 1988-89. He practiced as a licensed psychotherapist for sixteen years and published four nonfiction books including Magicians of the Soul: Adventures in Paranormal and Mystical Experience (1995) and That's What I'm Talkin' About - Awakening in the Land of Human Beings (2006).
MYSTICAL AND PARANORMAL BIO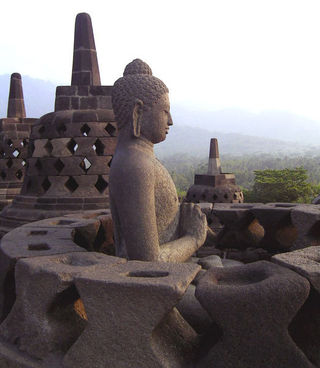 In a parallel life, Orcutt has been involved as a practitioner of inner traditions: transpersonal, paranormal, mystical, meditative, and esoteric studies since the early 60s. In his twenties, he studied tai chi chuan and kung fu for eight years and aikido for three years. In his thirties through early forties he focused on Zen, Taoism, and Tibetan Buddhism.
For the past twenty years, Orcutt has focused on the Western Mystery Tradition, especially occult tarot. Orcutt was conferred the title of Tarot Grandmaster by the Tarot Certification Board of America, an independent body located in Albany, New York and now defunct. Also, during this time he completed initiations through the 32nd Degree as a Scottish Rite Freemason. Currently he has revisited his philosophical focus on the Advaita Vedanta teachings of Sri Nisargadatta Maharaj.



In 2005 Orcutt published his first novel, Jamayah - Adventures on the Path of Return followed by Collateral Karma (2009) and Letters from the Afterworld (2012) - three sequential novels released in 2012 in a single volume and entitled The Path of Return Trilogy - stories of paranormal mastery, mysticism, occult and shamanic magic, karma, mediumship, and reincarnation.
The author is most recently known for his sixth novel entitled Hunter of Illusions, his first focused mystery about a San Diego Police Detective investigating an inexplicable death with a little paranormal help. Echo of Death (2019) is a wryly humorous story of an evil ghost who haunts an aberrant UPS driver with a nemesis of precognitive visions. Pre-Existing Condition (2016) harbors a theme of past lives, reincarnation, and sexual karma. He is working on his seventh novel and first paranormal adventure mixed with quantum fiction. T.L. Orcutt is a Regular Member of the Authors Guild.
NOVELS:
2021 HUNTER OF ILLUSIONS
2019 ECHO OF DEATH
2019 PRE-EXISTING CONDITION - A Novel - (Revised Edition)
2016 PRE-EXISTING CONDITION - A Novel
2012 THE PATH OF RETURN TRILOGY
Jamayah: Adventures on the Path of Return
Collateral Karma
Letters from the Afterworld
2012 LETTERS FROM THE AFTERWORLD
2009 COLLATERAL KARMA
2005 JAMAYAH: Adventures on the Path of Return

NONFICTION:
2006 THAT'S WHAT I'M TALKIN' ABOUT! -
Awakening in the Land of Human Beings
1995 MAGICIANS OF THE SOUL -
Exploring the World of Paranormal and Mystical Experience
1994 INTEGRATIVE PARADIGMS OF PSYCHOTHERAPY (with Jan R. Prell)
1989 NO BEGGARS JUST BALLOONS -
A Practical Approach to Self-Transformation