PRE-EXISTING CONDITION - A Novel




Revised Edition © 2019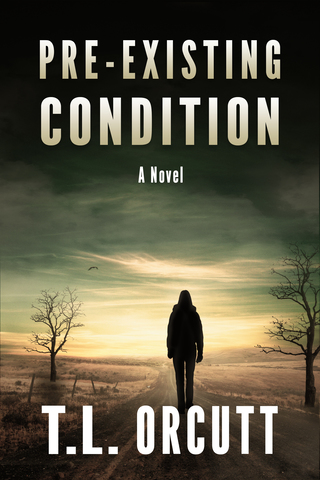 CLICK BOOKCOVER
TO ORDER ON AMAZON.
Entertaining, captivating, even down-right scary thought-provoking, PRE-EXISTING CONDITION is a novel that will appeal to readers interested in karma, psychometry. past lives, and reincarnation.
THEMES OF LITTLE RED RIDING HOOD SNEAK UNDER THE COVERS IN THIS HAUNTED STORY OF SEXUAL KARMA STALKING ACROSS LIFETIMES.
MOLLY MAE HAWKINS is a twenty-three-year-old precocious woman in a Wiccan apprenticeship. Set in 2013 she lives alone in a small cottage nestled in a mountain village east of San Diego with her two Rottweiler dogs (Hans and Gordon) and a Maltese puppy. She attends meetings that focus on the extrasensory perception of the unknown history of objects by sensory contact. Over practice sessions she grapples with repugnant reactions to three chosen objects. Alluring yet reserved, Molly meets JAKE REED, a dishonorably discharged marine who keeps his history a secret and becomes captivated by the rocker chic look-alike. Molly wants to help him get a job but betraying her gifted intuition, the bad boy with a one-track mind arouses her and she conveys conflicting messages. Her ambivalence prompts her to seek advice from LUISA DAWSON, a Puerto Rican shaman who conducts ceremonies known as veladas where participants ingest psilocybin mushrooms as a sacrament to open gates of the mind. During the all night ritual, Molly discovers the terrors of a past life that show a horrific link between her and Jake in their former lives—a karmic link that attempts to repeat itself.

Revised Edition: October 2019/BookLocker.com, Inc.
First Edition: March 11, 2016/The BookPatch.com
6 x 9 Paperback: Pages: 312
ISBN: 978-1-64718-033-1
Retail Price: $18.95
"T.L. Orcutt has written a delightfully offbeat story about a girl who practices witchcraft and drifts into a complicated relationship with a guy who is an ex-Marine. Past life memories, psychic healing, and sexual karma lace the adventure. Some readers might not take these beliefs seriously, but it matters because Pre-existing Condition will weave a spell of its own and keep you entranced until the very last page."
—STANLEY KRIPPNER, PH.D., CO-AUTHOR, VARIETIES OF ANOMALOUS EXPERIENCE
"T.L. Orcutt has once again woven a remarkably transporting tale of haunting, metaphysical intrigue as seamlessly and gracefully as an eagle soaring on thermals stalking his prey. And his prey is.....us."
—TALKS WITH CROWS, FARENHEIT 451 BOOKS, CARLSBAD, CALIFORNIA